Managing money is challenging. Most people in all works of life want to improve how they save and budget their money.
The daily routine in all works of life with other commitments makes it unrealistic. Now that people seldom track spending, the tech industry has taken notice and continues to build financial app tools that will help make tracking of finances, budgeting, and saving easy.
Financial apps have progressively been accepted and trusted to manage, track, and link all our financial applications in one single click. These apps, paid or free, have a range of features that will help individuals improve their finances.
Google app store and iOS have free and paid apps available to cover all the features you need in one download. We will categorize these apps on how best to use them.
Let`s look at the best financial apps you need in 2021 and beyond.
1. Zeta Money Manager – Best for Couples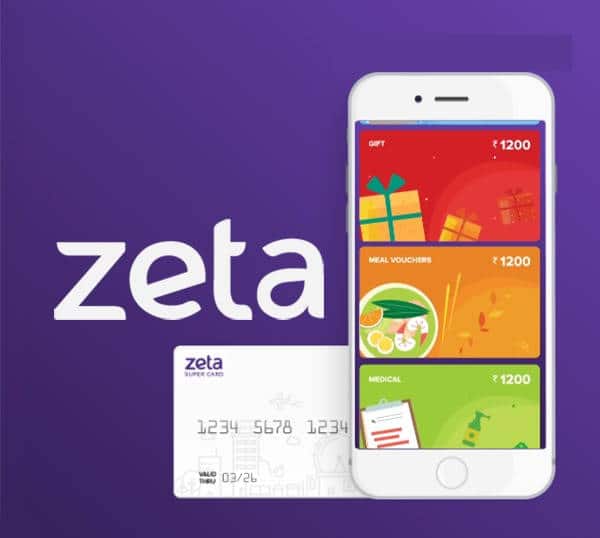 Zeta is a free financial app that is specifically designed for couples with or without joint finance. Zeta allows you to merge your finances, track your progress, and set goals for trips, marriage, engagement, schools, and more.
One of the features that rank zeta is user-friendliness and the ease to use of the app for all age groups. Zeta allows both partners to manage their finances and see income and spending anywhere. The app also has online web access.
The app allows you to connect your saving, investments, debts, and checking account in one single dashboard. Zeta also allows you to choose only the account you want your partner to see.
So, if you have hidden savings account somewhere, you can still add it to the app and track your income and spending individually with the same connected app.
| | |
| --- | --- |
| Zeta Pros | Zeta Cons |
| Designed for any type of couple | Keep other accounts from partner |
| Features like Bill pay, direct deposits & contactless payment | product recommendation |
| Free financial app | Joint account APY is low |
2. PocketGuard: Bill organizer – Best for Exorbitance
This is one of the best budgeting tools out there for overspenders. If you want to know how much you have to spend after savings, PocketGuard will give you a quick snapshot of how much you can spend at any given time.
PocketGuard helps you to understand what is available for bills, contributions, savings, and spending. The financial app users can view what is left "in my pocket" for a period the user chooses to know. Also, the app is free for basic users only.
PocketGuard plus has an upgrade. Basic users have only a few features, but upgrading to the plus package will give users extensive additional features like the ability to export data, change dates on any transactions, manage deposits and withdrawals from automated teller machines (ATM), create categories of different transactions, tracking your cash and splitting up transactions.
The company also has a blog page you can learn about the financial app.
The financial app also emphasizes security. Users are protected with a four-digit PIN, 256-bit encryption, and biometrics.
| | |
| --- | --- |
| PocketGuard Pros | PocketGuard Cons |
| User-friendly | PocketGuard plus cost $34.99 |
| Free for basic users | Technical issue review |
| Cash flow in one single click | No phone support for users |
3. Best Free Budgeting App – Mint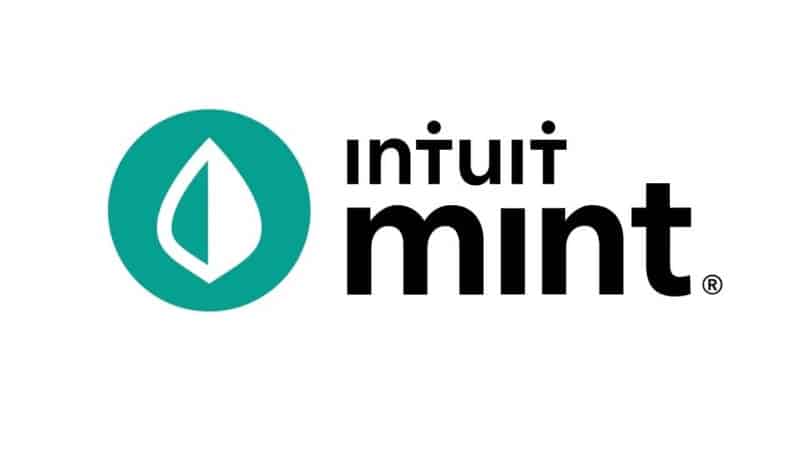 Mint stands out for a few reasons. It is a budgeting management tool that connects all your user accounts to track what is spent.
The app to date has over 20 million users and is still the most popular free and paid budget app. Mint is a gold standard tool for its features such as creating spending pictures in real-time, categorizing transactions, and automatic updates.
In addition, Mint's new updates have free access to users' credit scores, schedule utility manual payments, reminders on different connected devices, and have web applications too.
The financial app also provides the ability for user educational resources, loan repayment calculator, and mortgage calculator.
Mint takes security very seriously. The app secures your information through features like VeriSign, authentication process, and biometrics for mobile.
| | |
| --- | --- |
| Mint Pros | Mint Cons |
| Tracking of Investment | Review technical issue |
| 100% free app to use | Advertisements |
| Free credit score | Categories need work |
4. Best for Building Wealth management – Personal Capital
Personal Capital is the best free tool for wealth building management system. This budget app will analyze your portfolio, connect accounts together to track net worth, and plan for the future prospect like a retirement planner.
The financial app combines thousands of financial institutions for users to link accounts within the app.
With a feature like tracking and optimizing investment, connecting back accounts to track budget and spending, and individual security -Personal Capital enjoys more reviews for its easy integration.
Personal Capital, unfortunately, does not allow its users to manually add budget transactions, but investments can be manually added without connecting those accounts. The app is a great tool to see users' monthly total income and expenses.
Also, specific goals cannot be created compared to previous apps mentioned above, but the budget can be added and compared with different months to track spending and savings at the same time.
The budget app also lets users customize categories and see the total amount spent monthly on different categories created. The budgeting aspect of this app might need improvement, but the investment tool is awesome.
Users extended features to plan the future like retirement planner tool, college planner tool, personal planner tool, Daily capital planner tool, and more financial resources tools to help you build great wealth management.
Furthermore, Personal Capital secures data with professional encryption, and robust authentication, and protects users against fraud.
| | |
| --- | --- |
| Personal Capital Pros | Personal Capital Cons |
| Free for all users | Sales call from Personal Capital |
| Analyzer tool for portfolio | Less focus on the budget tool |
| User net worth track | Users cannot manually add transactions to the budget tool |
| Educational planner tool | |
| Retirement Planner | |
5. You Need A Budget (YNAB) – Best for Debt Payoff
The best financial budgeting app as voted by users is still YNAB. This personal finance app gives you complete flexibility on how you spend every single amount you earn.
YNAB is built around its 4 strict rules.
First Rule
Give every cent a job to do.
Second Rule
Roll with the punches and Age your money
Third Rule
Better spending and control of all your income and spending
Fourth Rule
Embrace your spending
YNAB is the only complete financial tool you will need to completely turn around your financial woes. The app company says new users who budget through the app typically save about $600 in the first two months and $6000 for the first year of budgeting.
Sounds great right? well, the app does not come cheap. Users who want to enjoy the benefit of using YNAB will pay $84 per year, but the great news is the 34-day trial period for new users.
YNAB offers its clients a lot of features such as syncing bank accounts, manually entering each income and spending, and import of data files for documentation.
The company also offers educational resources such as videos and blogs to its users to learn how to maximize the potential of the app.
YNAB takes security as a priority. The company protects its user's information with high-level bank-level security encryption for all client`s data, third-party audits, and password security.
6. Clarity Money – Best for Managing Subscriptions
Many companies and organizations today are moving to subscription models making it very easy to lose track of subscriptions they've signed up for
But Clarity Money will help you stop discarding unused subscriptions by assisting you to uncover and cancel subscriptions you are not using as well as analyzing your spending behavior and giving you recommendations to enhance your financial health.
This app lets you make regular savings deposits and attach a goal to your savings. You can as well create various savings funds with different goals.
Your savings deposits with Clarity Money are helped at an FDIC-insured bank and are insured for up to $250,000.
Clarity Money helps you stay on track with your monthly budget by showing you how much you've spent (if you've linked your debit and credit cards).
You will also get access to your free VantageScore credit score by Experian.
7. EveryDollar – Best for Budgeting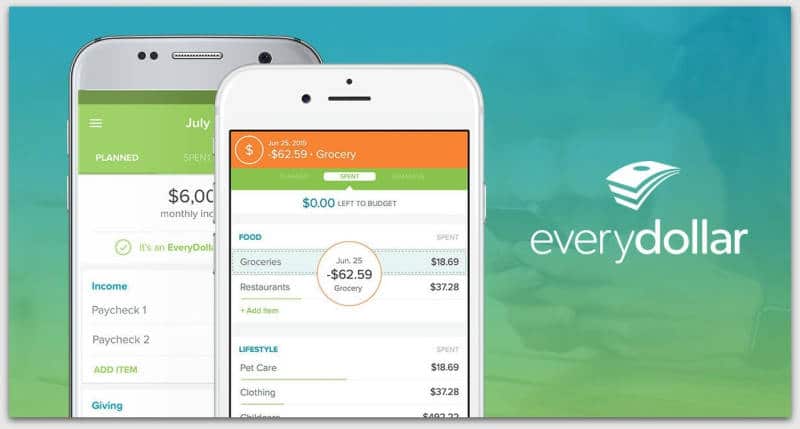 This app uses the zero-based budget method recommended by Dave Ramsey a personal finance expert.
The zero-based budget gives this app a purpose in the budget, hence the name EveryDollar.
EveryDollar finance app has a built-in monthly expense tracker that lets you connect to your bank to import transactions to keep up with your spending.
With the app, you can also split expenses between multiple budget items.
The tracker also shows you the total amount you've already spent for the month and the amount you've left to spend.
Through this app, you will be able to connect with money management experts who can help you with your financial planning as well as be able to access your budget.
As a new user, you will receive a free trial of the premium version of the app.
8. Prism – Best for Bill Payment
This app shows you all your bills and financial accounts in one place thus, giving you a complete picture of your finances.
The Prism app touts 11,000 billers even more than any other app plus larger banks and smaller utility companies.
You can add your bills to the Prism app and it will automatically track your bills and send due date reminders to help you prevent late payments.
You can also use this app to pay your bills by scheduling payments to be made the same day or several days in advance.
The prism app eliminates the need to log in to multiple accounts paying bills.
9. Mobills – Best Visuals
This app organizes your expenses in categories this way, you can track your spending in progressing toward your budgeted amount.
You can also see the remaining amount you have to spend in each budget category so you rein in your spending as needed.
Mobills is a budgeting planning app that comes with interactive charts that let you analyze your financial life.
You can use the interactive charts to make adjustments as you need to reach your larger financial goals.
You can add your credit cards to the app so that you can see your current balance and spending limits all in one place.
10. Best Overall Choice (Paid) – Quicken
Quicken is a free personal finance app that you can use with your Quicken desktop software.
The Quicken mobile app syncs with Quicken desktop and helps you make smart decisions with your money.
You can download Quicken finance software here if you don't have it on your desktop.
With the app, you can view your balances, accounts, and transactions as well as see spending trends and check your budget.
Download Quicken on Google Play Store
Summary
There you have it, the top best finance apps to help you with your financial needs. These apps are our top financial apps because of their amazing features, tools, and functionality.