Credit cards are without a doubt an adaptable and useful item to carry in your wallet, whether you use them as a tool for managing your finances or take advantage of the incentives and benefits they provide. Some are intended for everyone, while others are exclusive, and still, others are elite, being shrouded in mystery and having eye-popping requirements and rewards that are only supposed to exist. In this section, we will examine not only some of the greatest but also the best of the best.
Best Credit Cards in UAE
If you are looking for an entry-level card, you have many options depending on your income and the benefits you desire. For example, the Citi Simplicity card requires a minimum salary of AED 5,000 per month, but there are no annual fees, charges for late payments, cash advances, or overlimit fees ever. You can get this card if you meet the requirements. Additional advantages include access to select airport lounges located throughout the Middle East, as well as discounts on food and entertainment.
The Dubai Islamic Bank (DIB) has introduced a platinum card in partnership with the Dubai Economic Department (DED). With this card, cardholders can receive a monthly cashback of up to 4% on purchases made in supermarkets, as well as on fuel prices and Du / Etisalat bills. Cashback is also available on certain school fees; however, there are spending restrictions for all qualified cash-back alternatives, and these caps are made very apparent to cardholders.
Consider getting an ADCB Traveller card if you are looking forward to resuming international travel as a result of the easing of COVID-related restrictions. This card provides discounts of up to 20 percent on hotels and flights, as well as a free year of insurance and excellent savings on entertainment. In partnership with Hotels.com, new members can take advantage of a complimentary two-night hotel stay, in addition to unique buy one get one free discounts.
The Best of the Best – Elite Credit Cards
1. American Express (Amex) Black Card
The American Express Black Card was the first premium credit card ever issued, and it was introduced in the middle of the 1990s. Despite the card's extensive history, precise information regarding its perks and how to obtain one is still fairly difficult to come across. Amex's dedicated team will reach out to eligible customers to start the process, and it's rumored that this is just for people who spend (and pay off) more than $250,000 annually. However, what we do know is that the card is only available to individuals who have been invited to apply for it. The fees are quite expensive: a one-time payment of $10,000 to initiate the card, as well as an annual charge of $5,000 to merely hold the card or to obtain more cards for family members. It is reported that members receive discounts on a wide range of premium goods and products in addition to complimentary room upgrades if they travel by air or stay in a hotel. If you've been so fortunate as to have one of these cards, please share the details with us.
2. JP Morgan Chase Reserve Card
Do you have ten million dollars at your disposal but are unsure what to do with them? If you give it to JP Morgan and they use it to invest in assets other than real estate, they will give you their JP Morgan Chase Reserve credit card as a thank you. Palladium plating makes the card roughly five times heavier than a typical credit card; therefore, you need exercise extreme caution when using it. The annual charge for the card is a reasonable $595. Cardholders are entitled to additional hotel privileges, as well as an annual travel credit allowance and lounge credit allowance. We are not entirely sure what these are, but we would be delighted to learn more about them.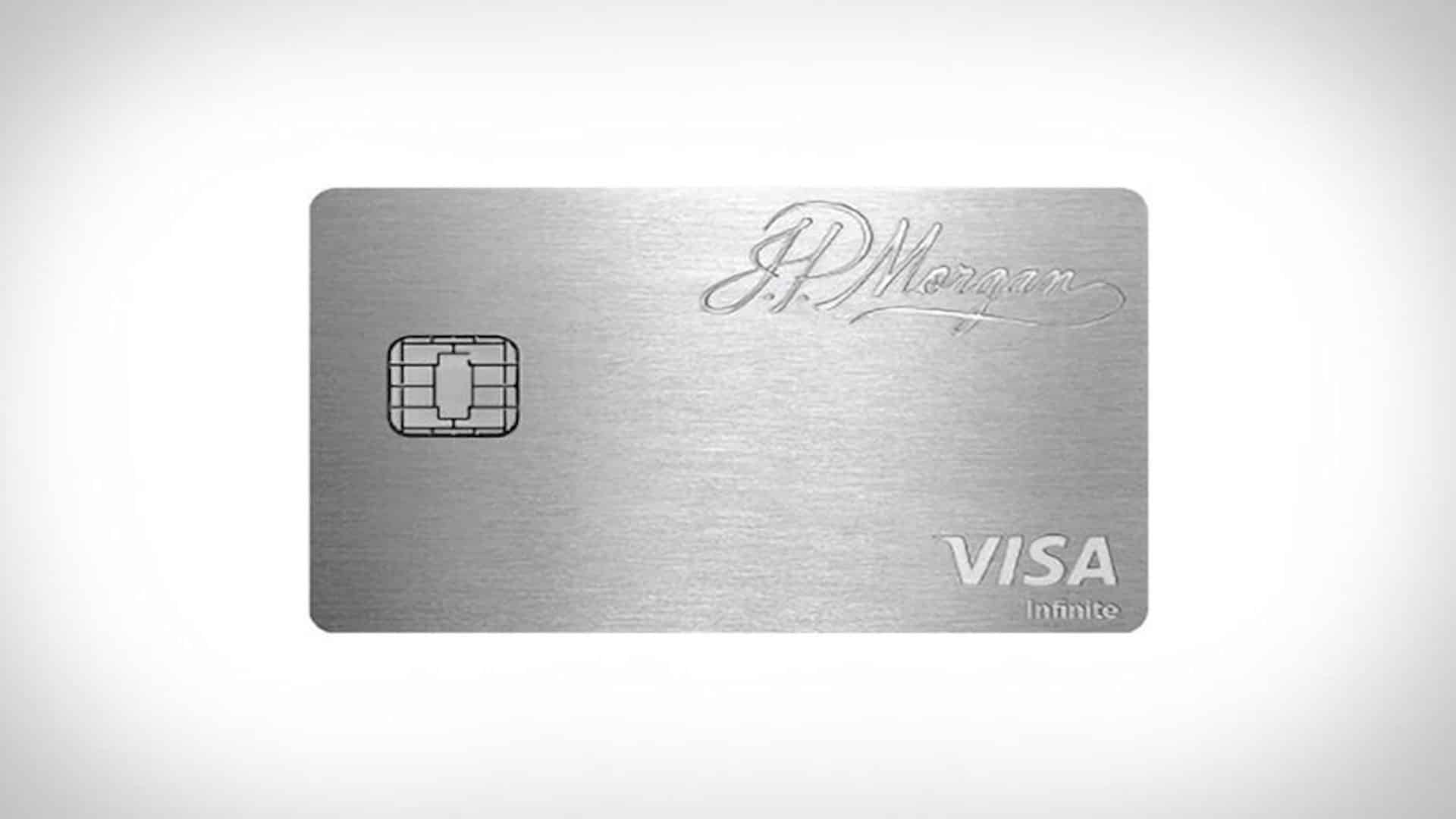 Last but not least on our list of prestigious credit cards is one that comes from Dubai's very own First bank and boasts of being the most exclusive credit card in the world. The Royale card has no predetermined spending limit and is framed in solid gold. In the center of the card is a single diamond that is put in place. The specifics of the benefits are, of course, kept tightly under wraps; however, we do know that the card comes with a dedicated Relationship Manager as well as a Lifestyle Manager who serves in the capacity of a concierge. Both of these managers are available to cardholders. It has been rumored that there is no limit to what they are capable of achieving for their clients. Naturally, the card can only be obtained through invitation, and the overwhelming majority of its holders are wealthy residents of Dubai, with only a small number residing in other countries.