It can be challenging for Nigerians to buy and sell cryptocurrencies sometimes. But some cryptocurrency exchange platforms in Nigeria are easy to use. This article will list Nigeria's best apps for trading cryptocurrencies. Even though the CBN has banned cryptocurrency, you can use some of the apps on this list to sell cryptocurrency and send your money straight to your Nigeria bank account.
The apps we'll talk about are easy to use and suitable for beginners. They have features that let you use the Nigerian Naira to buy cryptocurrency. In case you missed it, we also talked about the top 5 best cryptocurrencies to buy in Nigeria.
Since I've been trading cryptocurrency for three years, here are some apps I've used. Some of them don't even compete globally, but they make it easy for Nigerians to trade in crypto.
The Best Cryptocurrency Trading Apps in Nigeria
1. ByBit
ByBit is another top cryptocurrency exchange that I just found. It is similar to Binance in some ways. Most of the time, when you sign up, you get a bonus. After I deposited Bitcoin Cash on the platform, I was lucky enough to get $10 worth of USDT as a new user bonus. ByBit lists a lot of cryptocurrencies, and when they want to announce a new one, you can earn free cryptocurrencies by staking in their launch pool.
The platform is safe, and you can protect your account even more with two-factor authentication. The app has a lot of features, but it's easy for beginners to understand. There are also advanced trading features on the platform that can be used by professional traders. ByBit is one of the best apps in Nigeria for trading cryptocurrencies.
Pros
Easy to use
Wide range of cryptocurrencies available for trading
Well Secured
Cons
Not suited for spot trading
2. Roqqu
Roqqu was made by a Nigerian named Uchenna Nnodum. Every day, more than 500,000 Nigerians use the platform to trade cryptocurrency. They only list a small number of cryptocurrencies.
If you are new to crypto, I think you should try out this app because it is easy to use. It's easy to sign up, and you can do it in less than five minutes. You can even use your own cryptocurrency savings to buy airtime with Roqqu. Users can also add money to their Roqqu wallet by transferring it.
But if you trade on the app, you should be careful because there are reports that some transactions on the platform don't go through. Most of the time, though, you can sell and get the money right into your Nigerian bank account.
Pros
Friendly Interface
Ease of use
Mobile app
Cons
Limited Cryptocurrency
No educational resources
Lots of bad reviews.
3. Paxful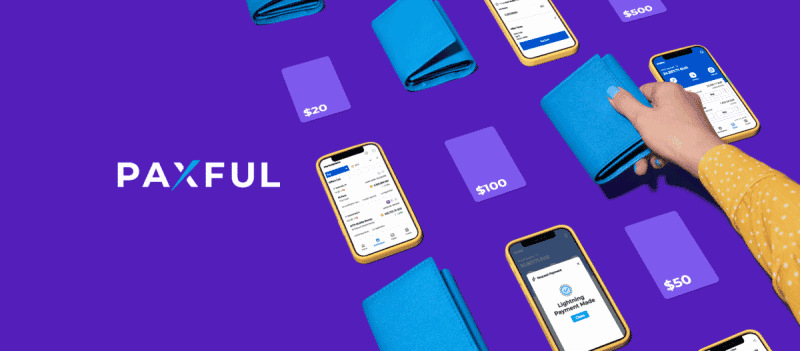 Paxful is another safe platform and one of the best apps in Nigeria for trading cryptocurrencies. Nigerians can use Naira to buy Bitcoin on the crypto exchange's strong peer-to-peer market. Paxful only lets you trade Bitcoin, which might be the only bad thing about it. There are also a lot of other ways to buy Bitcoin on the platform, and users can trade Amazon gift cards for Bitcoin.
It is a peer-to-peer marketplace, so people who use it to trade must be careful. But the interface is clean and easy to use, and they support a lot of projects, such as building classrooms in Nigeria and Africa in general. Because of this, a lot of Nigerians trade cryptocurrency on Paxful.
Pros
Ease of use
Lots of payment options
Cons
Only Bitcoin is available for trading.
4. Luno
One of the most popular cryptocurrency trading apps in Nigeria is called Luno. It is easy to use, and many people who trade crypto depend on it. But it has some problems because it only lets you trade a small number of cryptocurrencies. Still, the new feature that lets users send money instantly to their banks in Nigeria is a great addition.
The interface is excellent, and the cost of making a transaction is low. If you are just starting out, you should try out Luno before moving on to more complex exchanges like Binance. In the Luno wallet, new users can learn how to buy and store their crypto assets. They also have some learning materials that can help you learn more about cryptocurrencies and blockchain technology.
Users can also earn interest on their cryptocurrency savings if they store them in a wallet on Luno. The platform is safe, and many Nigerians use it more than any other.
Pros
Beginner-Friendly
Low transaction fees
Earn passive income.
Cons
A limited number of cryptocurrencies
Available in select countries.
5. Binance – Best Cryptocurrency Trading Apps in Nigeria
Binance is the biggest platform for trading cryptocurrencies in the world, and many Nigerians use their peer-to-peer market to trade cryptocurrencies. Binance is where I keep a fair amount of my crypto portfolio. The platform is safe, and it has a lot of cool features that I like to use. I bet some of my cryptocurrencies on Binance to make passive income, and I can also borrow cryptocurrencies.
For beginners, the interface of Binance Pro might be hard to understand, but Binance Lite is easy to use. On Binance, you can trade more than 400 different types of cryptocurrencies. Coinmarketcap says that over 26 million people visit Binance every week. Every day, billions of dollars worth of cryptocurrency are traded there.
Binance has everything that experienced traders need to make the most of trading cryptocurrency. It is one of the best apps for trading cryptocurrency in Nigeria and the rest of the world. The crypto exchange platform is available in more than 180 countries, and the Binance academy has tutorials for people who want to learn more about cryptocurrency. They also added a place where people can buy and sell NFTs easily.
Binance is what I use, and I've been using it since I first started investing in cryptocurrencies. So if you are just starting out, you should check it out. You should also read their rules and terms because if you break any of them, they can lock your account.
Pros
Wide range of cryptocurrencies
Advanced trading features
Educational contents
Mobile app
Earn passive income
Cons
Facing regulatory issues in some countries
Rounding Up
If you want to start trading cryptocurrency in Nigeria, the best places to do so are the ones above. Luno is the best app for first-time cryptocurrency traders because it is easy to use. Binance and ByBit are used by professional traders because they have features that help them trade more effectively.
If your favorite cryptocurrency exchange wasn't listed, please tell us about it in the comments section.