There are many apps to transfer money from different banks. These money transfer apps make it simple and easy to transfer money to family and friends or pay for goods and services directly via your smartphone or other mobile devices.
Due to the fact that most banks were slow to embrace the internet, different third-party providers began to develop tools to make transferring money between people easy and stress-free.
Even though banks have made money transfers online easier via their bank apps, international payments are still challenging to make without a third-party money transfer provider.
This is where money transfer apps really excel and have evolved in such a way that it is considered as personal finance software.
With money transfer apps, you can send money across the world using different currencies easily and hassle-free.
There is usually a charge associated with such transfers, so ensure you check the fees. However, the best services usually offer reasonable rates that are worth the cost of convenience.
There are many apps to transfer money that anyone can use, but it is important to understand which apps will best suit your specific needs.
To help you with this process, we've compiled a list of some top money transfer apps that are currently available and their important characteristics.
Things to consider when choosing a money transfer app
Money transfer apps are very popular and used by many people because of their convenience and affordability.
That's why there are many apps to transfer money from different banks today, which has led to a saturated market.
For example, just search in your device app store, and you will notice that there are seemingly endless apps to choose from.
However, before choosing a money transfer app to use, it is important to note that each app has different qualities and traits that make them better suited to certain kinds of transactions.
Below are some factors to consider before choosing a money transfer app.
1. Transfer speed
If you are looking for a quick-as-possible transfer, make sure to look into the average length of time these apps need to move money from one destination to another.
2. Your geographic location
It is also important to consider where you live and where you'll regularly be sending your money geographically.
Some money transfer apps don't allow international transfers at all or for security reasons and discourage them with exorbitant fees. Some apps can present security issues, especially when transferring overseas.
If you're regularly sending money internationally, it is important to make sure that your app of choice can secure your money from one destination to another.
3. Quality of transfers
It is important to note how much you anticipate transferring at a time. Most apps have a limit on the amount of money you can send at once, while others have caps on the totals you can send weekly, monthly, etc.
Other apps will charge a percentage of what you transfer, making them less-than-ideal for moving around large sums of money.
4. Your recipient
Make sure you think about who you are transferring to or downloading the app for. Who will you be sending money to regularly? How do you intend to use the app?
Many apps to transfer money are geared toward cash transfers between people that know each other. If you are intending to send to a stranger, you may want to look into apps that have protections if you need to get the money back.
Best Money Transfer Apps 
1. OFX
OFX is the ideal money transfer app for sending large sums of money overseas. OFX helps you make fast, simple, and secure international money transfer 24/7.
OFX boasts an impressive catalog of countries that you can send to in multiple currencies and have many useful tools, including a live exchange rate currency converter that allows you to lock in the best exchange rates possible on the date of transfer.
The minimum transfer you can make with this app is $1000; that's why it is best used for larger international money transfers.
OFX fees vary, but they typically take a portion of less than 2% on currency exchange rates.
2. WorldRemit
WorldRemit is one of the best money transfer apps that offers transfers to over 150 countries. The app is easy to use, and it's very fast and secure. With the WorldRemit money transfer app, you can send money from your mobile phone very easily and quickly.
With this app, you can send money to more than 150 countries, and transfers can be received as a bank deposit, cash pickup, mobile credit, or an airtime top-up.
Processing takes just minutes, making the app very easy to use.
When the transfer is complete, both the sender and the recipient receive a notification, giving peace of mind that the money has arrived safely.
Every first transfer with WorldRemit is free of charge, and charges on your transfer depend on the amount of money and destination. There is no fixed rate, so it is best you check the tariff on sending to the country you have in mind before signing up.
3. PayPal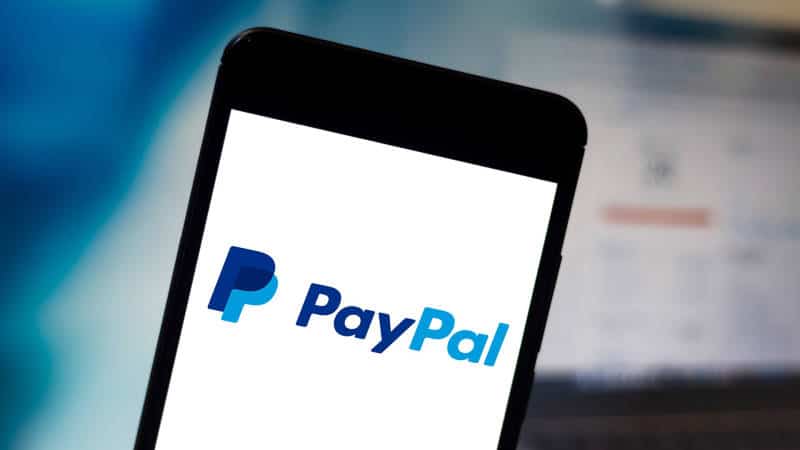 People are already familiar with PayPal because it has been around longer than most other money transfer apps. PayPal has an extensive network of countries that you can send to, and it is very secure.
For charges, PayPal takes a 2.9% cut of the transaction along with a 30 cent fee for debit or credit transfers within the U.S.
And for international transfers like sending money to Canada or Europe, it charges $2.99 while other countries are $4.99.
4. Azimo
Azimo money transfer app is perfect for international transfers, and you can transfer money to over 80 countries.
The Azimo app keeps both the sender and recipient up-to-date on the status of the transaction immediately after the money is sent.
The fees vary depending on the destination but are very reasonable, and your first two transfers are free of charge.
5. TransferWise
TransferWise is perfect for people who want to transfer money to family, friends, or businesses internationally.
It is one of the beloved online money transfer apps for iOS and Android users. With TransferWise, you can view all your recipients in one place and execute your money transfer process with ease.
With TransferWise app you:
6. Venmo
Venmo app was designed for peer-to-peer payments and has gained popularity among money transfer apps for its convenience, free transfers, as well as for its distinctive social element.
The Venmo app lets you connect to Facebook and your phone contact so you can transfer money to people within your social network.
The app also allows you to like or comment on people's transactions. The app also has lots of customizable privacy features if you don't want to show a transaction to the public.
Venmo is free for most transfers; however, it is important to note that there is a credit card transfer fee of 3%.
7. Square Cash App
If you're looking for a fast and easy money transfer app that covers splitting restaurant bills or apartment utilities, then the Square Cash app is the ideal one.
The app allows you to send, receive, or request money from your family or friends in no time. You can also order customized Visa debit cards from the app and buy and sell Bitcoin.
There are no transaction fees for peer-to-peer transfers on the Square cash app. The app even lets you create an accessible web page that lets people make free payments to you.
It is one of the most simple and easy-to-use money transfer apps out there.
8. Western Union
Western Union is likely one of the first names that springs to mind when you think of money transfers, so it should be of little surprise that the company has developed a very handy app to take its global service to your smartphone.
The Western Union app allows you to transfer money to friends and family as well as grants you the ability to send money to over 200 countries and territories.
The app also lets you know how much your money transfers should cost and provides all western union branch listings.
9. MoneyGram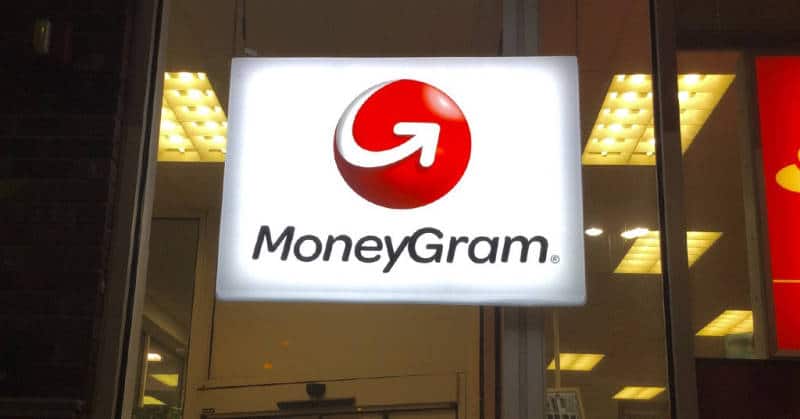 MoneyGram is one of the largest and longest money transfer companies in the world. MoneyGram has a huge array of agent locations across the globe and is present in at least 200 different countries.
With the MoneyGram mobile app, you send money conveniently, pay bills, and more directly from your device.
You can send money to over 200 countries using the payment method of your choice with the MoneyGram app as well as transfer funds to bank accounts, mobile wallets, or to about 350,000 locations in cash.
The app lets you set up automatic, recurring send weekly or monthly, send money with a text message using MoneyGram FastSend™, and much more.
10. Google Pay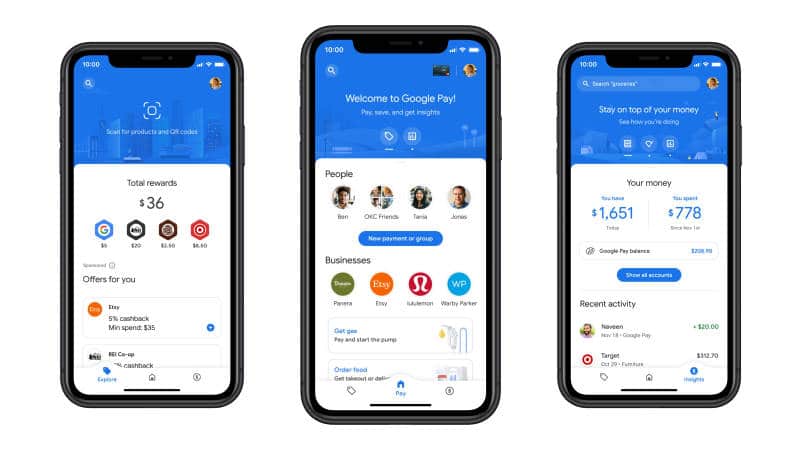 Google Pay is also a brilliant and seamless money transfer app that works conveniently on your phone.
With the Google Pay app, you can easily and stress-free send, receive, track your spending, etc.
11. Zelle
Zelle is also another free money transfer app that is useful for peer-to-peer money transfers. However, you and anyone you send to must have a bank account at a participating U.S. bank which can make the app a bit limiting.
The Zelle app also has a slower transaction processing time than other peer-to-peer cash transfer apps, and if the recipient doesn't have a Zelle account, the transaction will take one to three business days to process.
12. Payoneer
Payoneer is seen today as a standard digital cash wallet on many online stores. It is the leading cross-border platform for businesses.
The compelling characteristic of Payoneer is its ability to let users withdraw into their Visa or MasterCard.
Conclusion
App to transfer money from different banks or money transfer apps are designed to deliver convenience and created to make transferring of money very easy.
The money transfer apps I've listed above are the most popular and best money transfer apps for iOS and Android users.
Go through the list and find the one suitable for your needs and send money to family and friends directly from your mobile device.