Bachelor's or post-graduate degree? If yes, then you have to know about health insurance for students in Switzerland. Before you can be enrolled in most higher institutions in the country, you must submit proof that your health has been insured. Switzerland has about 50 health insurance providers.
Student Health Insurance Switzerland
The Swiss student health insurance system is built to assist students in case of any health challenge. The insurance caters for medical bills and supports through availing of their treatment when they face health issues.
Is it required for all international students?
Well, it's very compulsory for all students, especially those who are coming in from non-European countries. Only those who are Europeans may be exempted from submitting proof of Swiss health insurance.
But all Europeans (non-Swiss) wanting to study in Switzerland are mandated to submit a copy of their EHIC-European Health Insurance Card.
European students who have obtained private health insurance are also exempt. Also, if you are from a non-European Union recognized country in Europe, you are required to obtain health insurance in Switzerland.
Studying with Private Health Insurance in Switzerland
Before now, Switzerland did allow students who had insured their health from a non-European Union state, but now it seldom occurs, which means you have to obtain health insurance in Switzerland.
However, you should consult with your health insurance provider and school administration before moving to Switzerland for studies.
Switzerland's Cost Charged for Students' Medical Bills 
The amount of money you pay for medical care if you face health issues as a student in Switzerland depends on the sum you paid for deductibles when you signed up for Swiss health insurance.
Deductible-is the sum you pay in arrears to cover future medical bills and treatment.
Let's take, for example, that you paid 1000 Swiss francs as the deductible. Then you get ill and your medical bill amounts to 40,000 Swiss Francs. You are only going to pay 1000 Swiss Francs while your insurer pays for the remaining 39,000 Swiss Francs.
I guess it's clear?
Forms Of student health insurance in Switzerland 
There are mainly two types of health insurance programs for students in Switzerland, each covering a specific health charge.
 Primary Health Insurance in Switzerland

Swiss Supplementary Health Insurance

 Basic Health Insurance
This form of health insurance is the one that is compulsory for anyone living, working, or studying in Switzerland, including non-indigines. It was established to provide the basic primary health insurance needs of all citizens. One of these includes your access to choose a doctor of choice.
If you want the maximum health benefits, then I suggest you opt for the latter, which is supplemental health insurance, if you can afford the cost.
Supplementary Health Insurance 
This type of health insurance is distinct from basic or primary health insurance in that it covers a broader range of major expenses and benefits.
It affords you the best medical attention and care, which includes access to gyms, greater access to a variety of medicines, you get to choose your hospital yourself, comfortable space at hospitals, and you get to choose your medication from a pharmaceutical outlet, all at discounted rates.
The only con there is that the cost of getting supplementary health insurance is very expensive and it costs you a higher premium each month. But it has more advantages in giving you the best medical treatments than the basics.
What You Should Know About Switzerland's Students' Health Insurance 
The cost of obtaining student health insurance in Switzerland is expensive and varies a lot. The cheapest costs about 150 to 200 Swiss francs per month. If you can't afford these, there are ways you can get less expensive deals, either by picking a student-specific package or by paying a higher deductible.
Switzerland's Health Insurance Packages For Students 
If you want to reduce costs for health insurance as a non-European international student in Switzerland, then there are some health insurance packages you should opt for. Many providers offer special packages for non-Europeans.
A few of the more popular health insurance providers that offer these packages to foreign students include:
1. SWICA
Once again, SWICA came in first and is proud to have the most satisfied policyholders in Switzerland. High levels of satisfaction have become a tradition: Whether Comparis, K-Tipp or amPuls, SWICA has come in first in independent health insurance surveys for 10 years. You too can rely on SWICA and benefit from the exclusive advantages it offers.
2. GROUPE MUTEL
Their products include: 
3. Swiss Care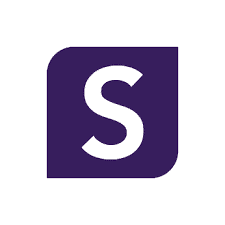 Swiss care was founded in Fribourg, Switzerland, in 2005. The goal of the company was to provide an online health insurance solution for foreign students living in Switzerland.
This concept continues to live on and is being continuously improved. Swisscare Switzerland Ltd. is a Swiss licensed insurance broker.
They offer the cheapest monthly health insurance package starting at 31 Swiss francs.
There are others you can inquire about, but these are the cheapest you can get as a prospective student in Switzerland.
Can I Pay For Health Insurance In Advance? 
Want to save time and money by purchasing health insurance ahead of time? Of course, you can pay as long as you can afford it. The good side to it is that most health insurance providers will give you discounts for paying ahead.
Paying yearly is much better than paying monthly and can get you up to a 5% discount, depending on how many years you plan to spend on campus.
Try and reach your insurance company for more information on that.
Increasing Your Deductible In Swiss Health Insurance
It's very risky for you to increase your deductible on your insurance because of the cost that comes with it. The greater the deductible, the lower the monthly premium you pay.
Deductibles can cost as much as 3.00 Swiss Francs and can significantly reduce your monthly premium.
This trick puts you at a higher monetary risk in case you get ill. If you have certain health issues before the previous month, you shouldn't increase your deductible due to the cost.
Student Health Insurance Switzerland
In Conclusion:
If your government or health insurance companies do not provide sufficient coverage for unforeseen circumstances. Foreign student health insurance from Swiss, provides an attractive offer, this also applies if you're planning to move to Switzerland without insurance to study.
Getting a policy designed specifically to replace the need for a mandate Swiss health insurance is the easier way to cut the cost of obtaining the health insurance coverage you need 
Taking the time to apply for Swiss foreign student insurance and request an exemption from compulsory Swiss health insurance can save you hundreds or even thousands of Swiss francs per year.